Who is Doyin?
Doyin (pronounced "doe-ween") Richards is a dynamic keynote speaker who inspires men to be open about mental health, end the "man up" culture, embrace diversity & inclusion (not just "tolerate" it) and be the best dads/parenting partners they can be.
Ignoring mental health is a problem. It impacts our homes, schools, businesses, relationships, and (obviously) sanity — but do we recognize the signs of this problem? Are we doing enough on the front-end to prevent a mental health crisis from happening? As a keynote speaker, consultant, and workshop facilitator, Doyin provides tangible, actionable solutions that provides results for his clients all over America. LexisNexis, PwC, and Facebook are a few of the companies where he recently delivered a keynote address.
Mainstream media values his message as he's often called on to make appearances for NPR and HLN, and has been interviewed by the TODAY Show (and is a member of the TODAY Show's Parenting Team), ABC News, Essence Magazine, Cosmopolitan, USA Today, CNN, Parents Magazine, Yahoo!, T.D. Jakes, the New York Times, Sunrise Australia, and more.
His message isn't just for adults. Doyin authored two picture books for children published by Feiwel & Friends (an imprint of mega-publisher Macmillan). The first was I WONDER that recognizes the insecurities many new fathers have while raising their children, but also celebrates the fact that dads are never insecure when it comes to the love they have for their kiddos. His latest picture book, WHAT'S THE DIFFERENCE? tackles the tough topic of introducing kids to positive race-relations without raising them to be "colorblind." It was the #1 New Release in the ultra-competitive children's "Explore The World" category on Amazon.
Through his books, keynote speeches, workshops, media appearances, and his new Just Stick To Parenting podcast, Doyin regularly demonstrates that he is a leader in the fields of mental health, diversity & inclusion, healthy masculinity, and fatherhood.
As a graduate of Union College in Schenectady, NY, Doyin holds a Bachelors of Science degree in Psychology. In his spare time he loves watching sports (especially the Los Angeles Lakers), coaching youth basketball, working out, watching superhero movies, and eating anything peanut butter flavored. He currently lives with his family in sunny Los Angeles, CA.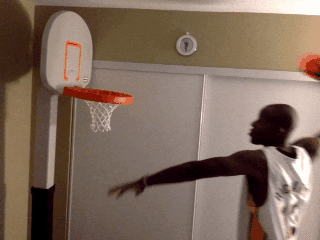 Let's Do This.
If you like what you just read, contact Doyin today!